Henley House and Garden Show Preview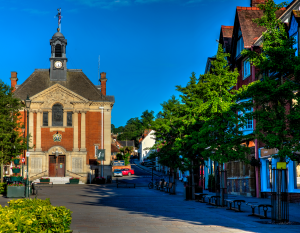 Overview
The Henley House & Garden Show is a collaboration of the town's property related businesses, retailers, sports clubs, associations and residents to celebrate our love of homes and gardens, and will take place on Saturday 28th February and Sunday 1st March.
Taking place over four main locations, the Town Hall, a large marquee on Falasie Square, the King's Arms Barn and the Old Fire Station Gallery, there will be over fifty exhibitors of luxury interior and garden design products and services, artisans, artists and professionals.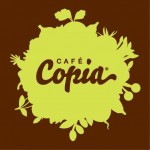 In addition to the 4 main locations, there is also the HHG Design Trail which features many of the wonderful furniture, home wares and art galleries that are situated here in Henley, as well as several of our local cafes, restaurants and pubs.
Niki Schafer, the show's founder and director, is a Henley resident and interior designer, who spends her time finding the perfect items to fill your home and what she calls "the great green room beyond", and in staging the show, she has found an amazing amount of talented businesses, artisans and designers on her doorstep – in and around Henley on Thames.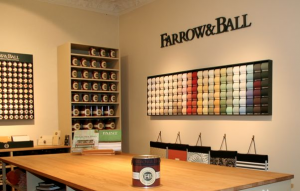 "We are very fortunate to have such companies based here," says Niki Schafer, "from the well-loved Farrow & Ball, Chiltern Antiques, Lots of Living, A Stitch in Twine and the very lovely 'Life' in Nettlebed.
"Craftsmanship and the appreciation for beautiful products is alive and well here," she continues,"and of course we also have superb professionals to support the industry and we are particularly grateful to our main sponsors, Ballards Estate Agents and Mercers Solicitors, who have provided legal home advice to the town for over 200 years."
Inspired by the town's love of festivals, Niki has worked alongside the Henley Business Partnership, the Henley Town Council and the Henley Standard to create a new festival to bring together this celebration of local talent for everyone's house & garden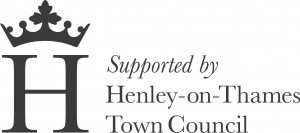 Entry to the show is free, something that Niki has been passionate about from the start. "I want everyone to be able to come, so apart from the workshops, we are making the show completely free of charge. Renovating a home and garden can be an expensive business, so I'm pleased we can supply inspiration and ideas for those about to set off on that journey."

The Henley House & Garden Show has been designed to be a collaboration of all things Henley and is appropriately backed by "Love Henley". If you love Henley, and would like to support your local sports stars and celebrities as models, or donate to a fabulous cause, or are looking for some inspiration, professional advice or a fun creative workshop, then please do come along and visit the show.
Sponsors
Sponsors are a fundamental part of any show such as this, without their support it simply would not be possible to stage the event. In addition to our main sponsors Mercers Solicitors and Ballards Estate agents, a number of other companies have generously sponsored specific features of the show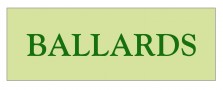 Taylor Jones Kitchens, who are also exhibiting, have sponsored the cooking demonstrations, and we are delighted that Shaun Dickens will be sharing his skills with us over the weekend.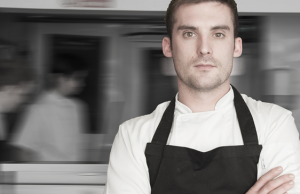 Macbeths Insurance has sponsored the overnight security (provided by the Gurkas) and will also be supplying an Antiques Roadshow style expert to help you value your jewellery.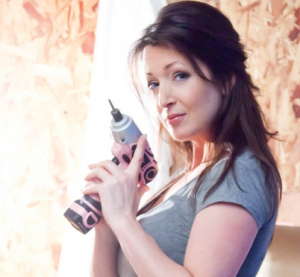 Outhouse Bathrooms have sponsored the speaker theatre which will be situated in the Council Chambers in the Town Hall, and this will feature a tremendous range of speakers on the hour over both days of the show.
These include
Philippa O'Brien, the president of the Society of Garden Designers
BBC's Julia Kendell
Farrow & Ball consultants
multi award winning garden design sculptor David Harber and
Alastair Broom from GarageTek who will be talking about how to organise your garage.
Ana Mari Bull, who has designed a garden for Grand Designs, has also kindly sponsored the green aspect of the show (outside), while her counterpart Niki Schafer Interior Designs has sponsored the orange (all things indoor!).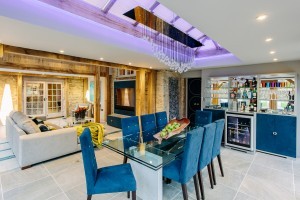 Love Local has sponsored the stands in the King's Arm Barn where Chandler's Candles, Kreis Design, Mary Smith Photography and many other home accessories will be on sale.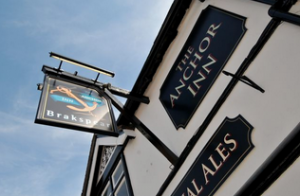 The Henley Standard have been brilliant media partners for the show and updated the town with news of the upcoming show. This included a 24 page programme printed by the Higgs group and distributed by the newspaper.
Brakspears has kindly sponsored the networking event on the Saturday evening for all sponsors and exhibitors.
Exhibitors
Over 60 Exhibitors are split between four venues: Town Hall, Falaise Square marquee, King's Arms Barn and the Old Fire Station Gallery.
The Falaise Square marquee will house larger items such as furniture from the Good Shelf Company, outbuildings from Malvern, and trees – in their natural form from Heritage Trees Services and their decorative form from Twilight Trees.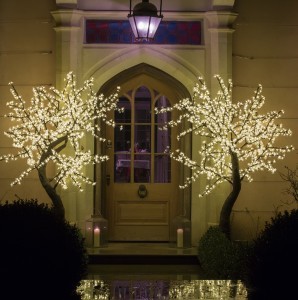 Chris Green will be available to talk shutters, the Floor Store will have a range of surfaces on display, and if you're looking for planters for the garden A Place in the Garden will be able to help.
Billy Fry Garden Furniture and Farrow & Ball will be outside the marquee and local business Veg Pods will also have an outside stand where they will teach children how to grow vegetables in their pods.
The Town Hall will house the smaller home accessories and arts: The Quince Tree, Oliver Richardson Paintings, famous Muhammad Ali and sporting photographs from Victoria Smith and Sonos and Linn music system from Ripcaster (based in Checkendon).
Professional advice will be available from a range of designers and architects including Alison Pressley in the town hall and LAPD Architects in the marquee.
Garden designer, Rachel Hotston will be able to advise on your garden requirements, and you can also bring your plans along to interior designers Life, Sam Appleton and Niki Schafer as well as the architects and Grand Designs' garden designer Ana Mari Bull, who is also sponsoring the show.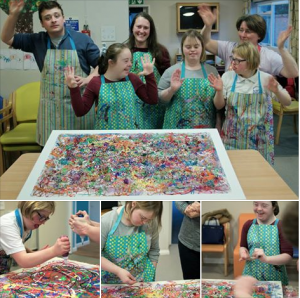 Sally Webb from Connect 2 Colour is speaking on Sunday 1st March about her art business, which provides art therapy workshops for special needs children (as well as fun team building and family day workshops). Sally and her team have generously donated a workshop to The Chiltern Centre and created a stunning piece of art with the children there. This masterpiece will be auctioned at the Home Décor Fashion Show taking place on the Saturday afternoon.
The Kings Arms Barn features displays from Sue Tilbury Arts, Nicola Metcalfe, Maya Crafts and Kreis Design. Chandlers Candles, Mary Smith Photography, Rebecca Aix Home, Polka Dot Parsley Pottery and Roelofts and Rubens will also be there and supported by Lynne Lambourne of Love Local.
Workshops
The show also gives you the opportunity to get "hands on" and learn some new skills at the creative workshops which will take place in the Old Fire Station gallery.
Love Local's director, Lynne Lambourne is also organising the workshops which will feature "upcycling skills and ideas" from Out of the Dark and Love Nellie, who will also have many examples of their work on display. There is a charge for the workshops to cover material costs, and the workshops should be booked in advance – to book places, please visit5nz.511.myftpupload.com
Workshops are the only element of the whole show for which a charge is made!
HHG Show Charity – The Chiltern Centre – The Home Decor Fashion Show
We are delighted to be supporting The Chiltern Centre, based here in Henley, which does amazing work providing specialist respite care and short breaks for disabled children and their families in the Thames Valley.
The HHG show will be raising funds to help build a multi-sensory room for the Centre, and many local celebrities and sporting heroes will be donating their time to model in the Home Décor Fashion show.
Items of furniture and art will be modelled by (amongst others) Angie Best, Julia Kendell, Naomi Riches, Mike Read, the Henley Hawks, Emma Jane Taylor of NutriousWorks and our amazing women rowers to create a stunning (if somewhat eclectic) room set on stage.
Another feature of the show will be a spectacular floral couture dress created by Jo Wise of Floral Circus.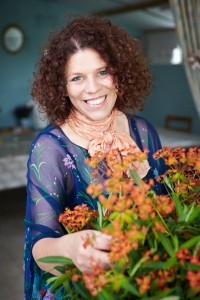 There will be collections during the Fashion show in aid of the Chiltern Centre for Disabled Children.
The HHG Design Trail – follow the Laurel Trees
Sponsored by Ballards Estate Agents and Toad Hall Garden Centre

As well as the exhibitors at the show, Niki is also keen to showcase the fabulous showrooms and galleries that we already have in the town. The HHG Design Trail features over 25 shops including interior showrooms, home furnishings specialists and galleries, as well as some great cafes and restaurants
Niki is again very enthusiastic about what Henley has to offer!
"We are very lucky to have such a great range of design-related businesses in Henley, and I'm keen to bring attention to our own shops such as the new Slab Tiles on Hart Street, Lots of Living, Sharps and Barry Keene's gallery on Thameside, as well as Brook House Interiors and Broadleaf on Reading Road.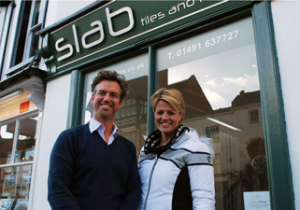 I also want to promote out great cafes, pubs and restaurants that are such a feature of Henley, and several of these have supported the show by joining the Design Trail".
As well as following the Design Trail Guide, you can't miss a shop or cafe that is part of the trail – because they will have a 6 foot laurel tree from Toad Hall Garden Centre with a poster outside their door – please take some time to stroll around town and visit as many as possible!
Several other local businesses have provided crucial support for the show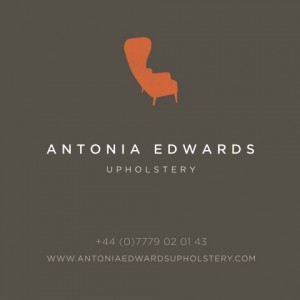 The posters have been created locally by graphic designer Mark Wojcicki of Studio Stanley, Antonia Edwards re upholstered the show chair the show fabric was designed by Sarah Burghard Designs
And not forgetting…..Time for Tea will be supplying tea and cakes in the Town Hall
Media support has also been provided by Henley Herald and The Little Book
Event support and management is being provided by Jo Crook & Tracey Pryce of local events company White Fox Events
Rob Heginbotham has also provided both management and moral support – both gratefully received.
Photographs will be taken by Kathryn Fell Photography.
Win a £1,000 of furniture, a magnificent stone bench or dinner for 2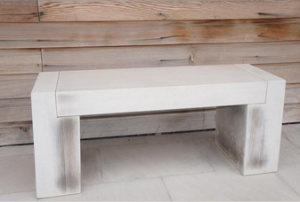 Please register for the Henley House & Garden Show so that we can keep you up to date with all the latest news about the show. Registering will also enter you into the HHG prize draw where you will have a chance to win
£1,000 of goods from Brook House Interiors
A stunning stone bench from London Stone.
Dinner for 2 at the Little Angel Restaurant
https://www.thehenleyhousegardenshow.com/register

(T&Cs apply – see website)
FALAISE SQUARE MARQUEE EXHIBITORS
Taylor Jones Kitchens
A Stitch in Twine
Ana Mari Bull Garden Design
Indian Garden Company
Get Furnished
By Gillian Art Gallery
Mango Vision
Niki Schafer Interior Design
Connect 2 Colour
David Harber Garden Sculpture
LAPD Architects
Mercers Solicitors
Encompass Furniture
Henley Hawks
Floor Store
Ballards Estate Agents
Hyperion Tiles
Cristo Designs
London Stone
Twilight Trees
Queenie & Belles
The Good Shelf Company
Outhouse Bathrooms
Knights Oriental Rugs
Chiltern Antiques
Chris Green Shutters
A Place in The Sun
Heritage Trees Services
Old School Carpentry Company
Jack Brunsdon Doors & Windows
Farrow & Ball
Billy Fry Garden Furniture
Veg Pods
TOWN HALL EXHIBITORS
Grand Design Blinds
Rachel Hotston Garden Design
Jayne Leighton Herd
Stacks Property Search
Richardson Paintings
Humphreys of Henley
GarageTek
Wild to Wonderful Garden Design
Jo Scott Images
Foxford Wools
Hali-Hali Rugs
Henley & Harpsden Joint Neighbourhood Plan
Sam Appleton Interior Design
Victoria Smith (Photography by Chris Smith)
Bridge in the Box
Alison Pressley Architecture
Phil Booth Esquire
Life
The Quince Tree
Ripcaster
Macbeths Insurance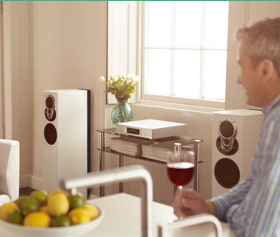 KING'S ARMS BARN EXHIBITORS
Sue Tilbury Arts
Nicola Metcalfe
Maya Crafts
Kreis Design
Chandlers Candles
Mary Smith Photography
Rebecca Aix Home
Polka Dot Parsley Pottery
Roelofs & Rubens

OLD FIRE STATION GALLERY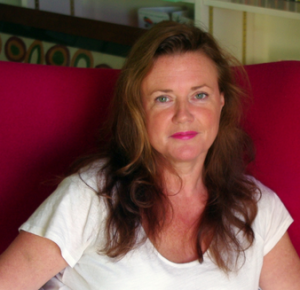 Love Nellie
Out of the Dark
SPEAKERS – Town Hall & Marquee
Camilla & Simone – Farrow & Ball Consultants "Colour in the Home"
Sarah Burghard, Sarah Burghard Designs "Talking Textiles"
Jo Wise, Floral Circus "Flowers for the Home"
Jay Blades, Social Enterprise – Out of the Dark
Julia Kendall – celebrity designer from DIY SOS & 60 Minute Makeover
Jane Macfarlane-Duckworth, Chelsea Fringe, "Bringing Chelsea Fringe to Henley"
Alastair Broom, GarageTek "How to achieve the best from your garage"
Philippa O'Brien, President of Society of Garden Designers
Richard Francis, Sensecape "Nevermind the landscape, here's a sensecape"
Sally Webb, Connect 2 Colour "Making YOU the artist"
Cooking Demos by Shaun Dickens
James Lowe – Antiques Roadshow style valuations